Steering Comittee Member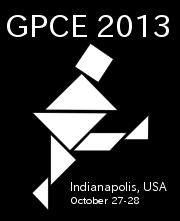 Program Committee Chair
Conference Organization
Program Committee Member
2016
Visions of 2025 and Beyond (V2025) Track at ICSE 2016
2015
2014
2013
2012
2011
2010
2009
2008
2007
Domain-Specific Aspect Languages (DSAL 2007)
2006
2005
2004
2003
2001
Local Workshop Organizer
PhD Dissertation Committee Member
Matthew Johnson. TU Delft. 2014
Razvan Nane. TU Delft. 2014
Sebastian Erdweg. University of Marburg. 2013
Alexander Wilhelmus Lamaison. Imperial College, 2013.
Bas Basten. Ambiguity Detection for Programming Language Grammars, University of Amsterdam, December 2011.
Wouter Caarls. Automated Design of Application-Specific Smart Camera Architectures, Delft University of Technology. 2008
Iván Sanabria-Piretti. Data Refinement by Rewriting. Wolfson College, University of Oxford, February 8, 2002. External examiner.
José Carlos Leite Ramalho. Anotação Estrutural de Documentos e sua Semântica. Universidade do Minho, Braga, 2000. Member of reading committee.
Joao Saraiva. Purely Functional Implementation of Attribute Grammars. Universiteit Utrecht, 1999. Member of reading committee.
Member of Professional Organization
Webmaster