Prospective PhD Students & Postdocs
I'm looking for PhD students, postdocs, and student programmers. See my
projects
and
research topics
for an impression of my interests. See the PL group's
open positions
for what is available right now. Send me an email with CV and motivation/research interests, also to explore future opportunities.

Inaugural speech 2014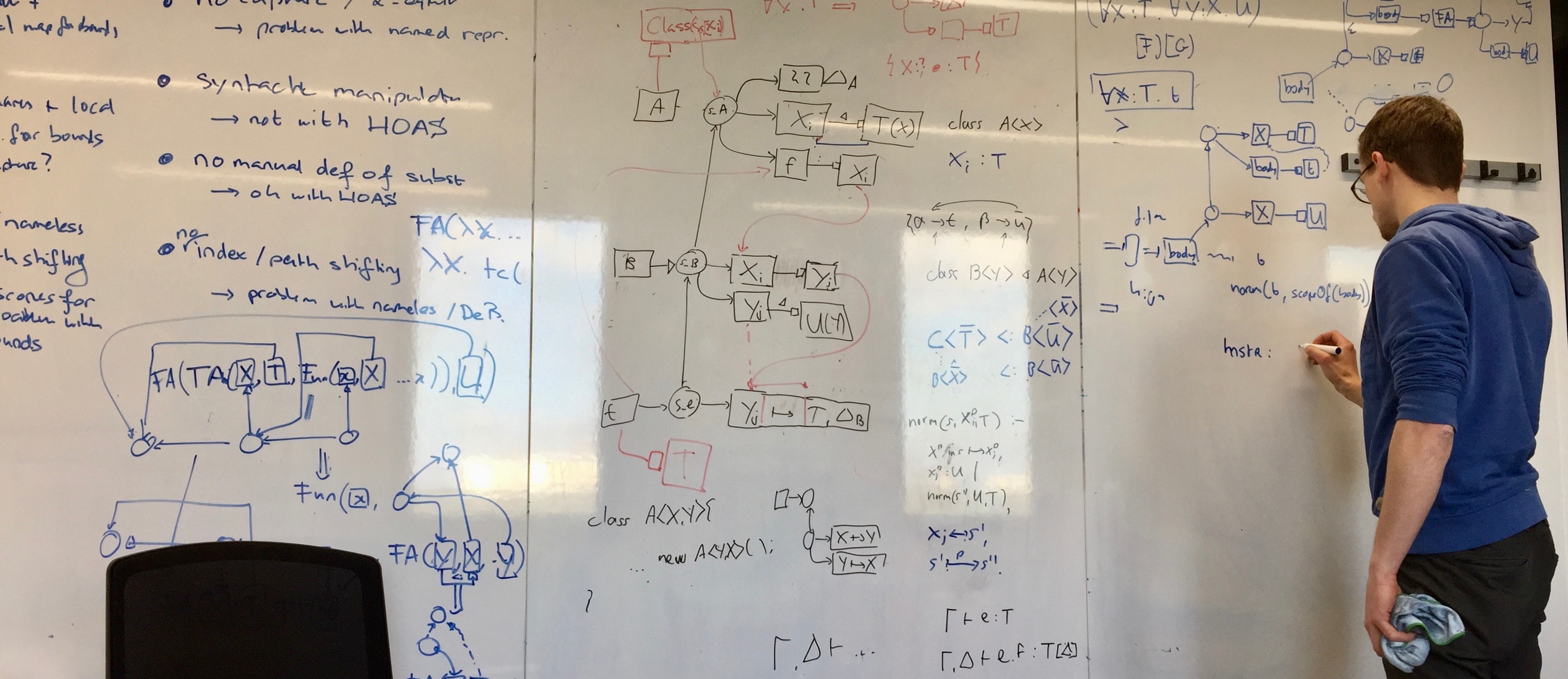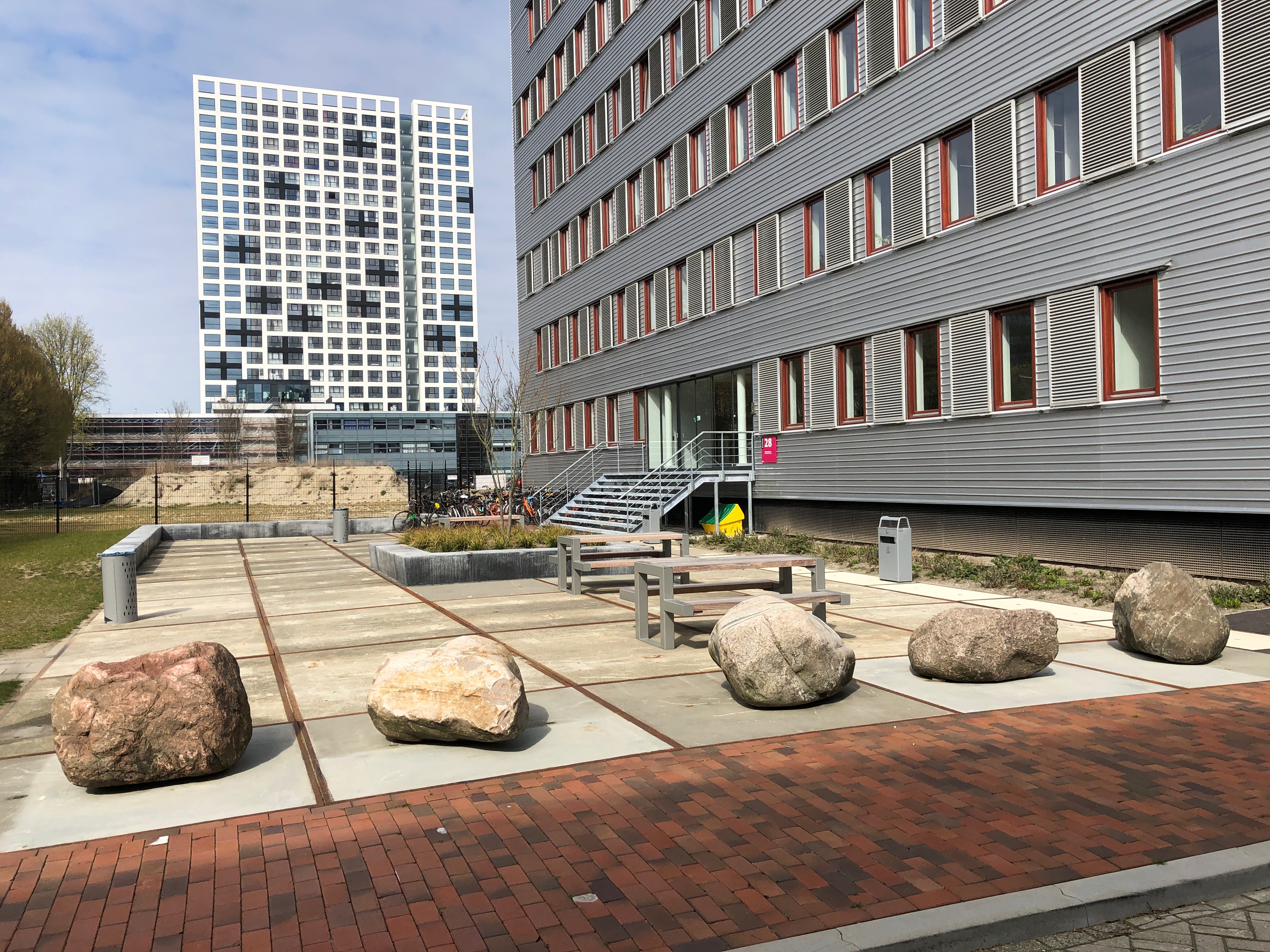 Building 28 at Van Mourik Broekmanweg
Research Topics & Selected Publications
Static Semantics
Goal: Enable language designers to declaratively specify the name binding and typing rules of programming languages and automatically derive (efficient and incremental) type checkers from such specifications. Develop high-level model for representation of name binding rules and operations such as name resolution and refactoring, depending on name binding.
Techniques: name binding and resolution with scope graphs, constraints, constraint solving.
Languages: Statix, NaBL2, NaBL.
Dynamic Semantics
Goal: Identify the building blocks of the dynamic semantics of programming languages to create a specification language that can be used to concisely define a wide range of languages, derive efficient execution engines, and serve as the basis for automatic type soundness proofs.
Techniques: operational semantics, definitional interpreters, abstract machines, partial evaluation, intrinsically-typed abstract syntax, scopes and frames.
Languages: Dynamix, DynSem.
Syntax Definition and Parsing
Goal: Declarative specification of all syntactic aspects of a programming language in a single source from whcih a wide range of syntactic processors can be derived.
Techniques: character-level grammars, modular grammars, scannerless parsing, incremental parsing, declarative disambiguation rules, pretty-printing, syntax-aware editors, syntactic code completion.
Languages: SDF3.
Tools: JSGLR.
Language Composition
Goal: Support the combination of languages or language libraries into composite language.
Techniques: language union, language extension, language embedding, meta-programming, parse table composition.
Testing
Goal: Support testing of language processors. Generation of representative tests from language definitions.
Languages: SPT.