Prospective PhD Students & Postdocs
I'm looking for PhD students, postdocs, and student programmers. See my
projects
and
research topics
for an impression of my interests. See the PL group's
open positions
for what is available right now. Send me an email with CV and motivation/research interests, also to explore future opportunities.

Inaugural speech 2014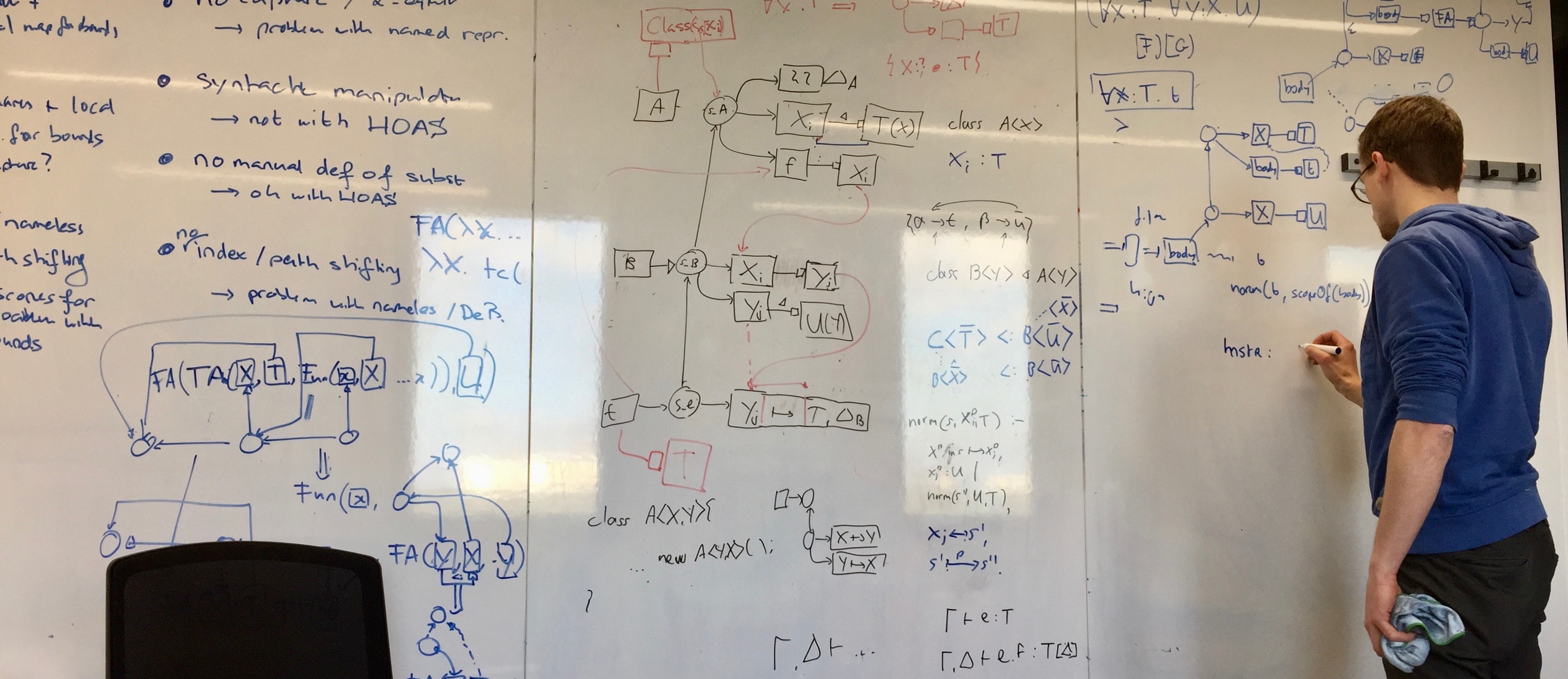 Recent and Upcoming Activities
Lecture at the PLISS 2020 Summer School in Bertinoro, Italy.

May 20, 2020 (posted November 11, 2019)

Lecture at the Computer Science Club and at Jetbrains in St. Petersburg.

September 26, 2020 (posted November 20, 2019)

Paper: Intrinsically-Typed Definitional Interpreters for Linear, Session-Typed Languages by Arjen Rouvoet, Casper Bach Poulsen, Robbert Krebbers, Eelco Visser accepted at CPP 2020

January 25, 2020 (posted November 27, 2019)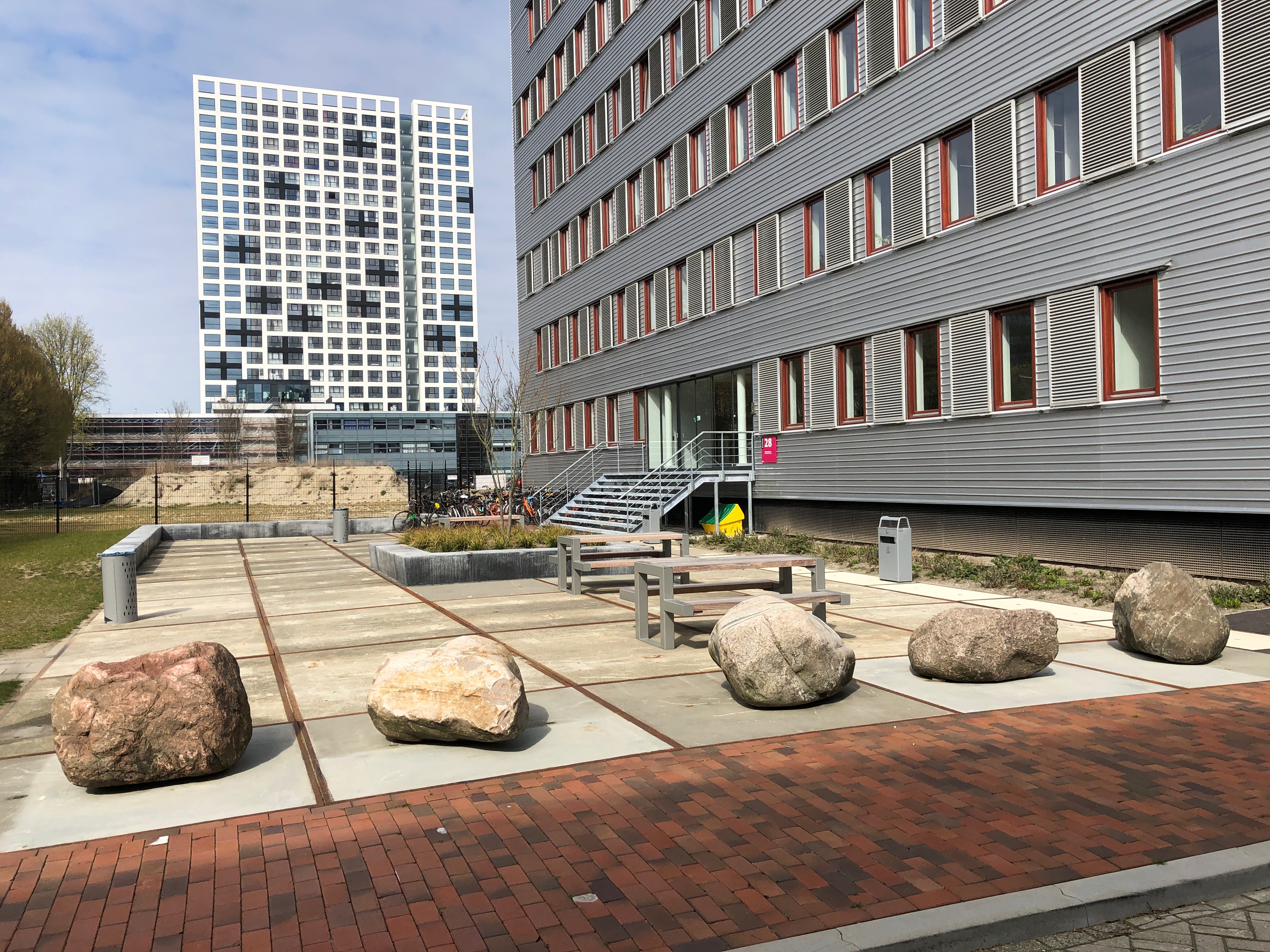 Building 28 at Van Mourik Broekmanweg
Research Topics & Selected Publications
The topics below cover the main areas of my current research. The descriptions are aspirational. The publications are representative of the results towards these goals.
Static Semantics
Enable language designers to declaratively specify the name binding and typing rules of programming languages and automatically derive (efficient and incremental) type checkers from such specifications. Develop high-level model for representation of name binding rules and operations such as name resolution and refactoring, depending on name binding.
Dynamic Semantics
Identify the building blocks of the dynamic semantics of programming languages to create a specification language that can be used to concisely define a wide range of languages, derive efficient execution engines, and serve as the basis for automatic type soundness proofs.
Programming Environments
Derive language-specific interactive programming environments with editor services such as error recovery, code completion, and refactoring from declarative language definitions.
Build and Deployment
Integrate build automation and programming languages; specification of build tasks; incremental execution of builds; Nix; PIE;
Transformation and Analysis
program transformation; data-flow analysis; term rewriting; generic term traversal strategies; FlowSpec; Stratego
Syntax Definition and Parsing
declarative syntax definition; generalized parsing (for complete class of context-free grammars); integration of lexical and context-free syntax; scannerless parsing; disambiguation rules; associativity and priority; SDF2, SDF3
Language Composition
combinging languages; language embedding; meta-programming
Programming with Relations
declarative specification of computations for data models with relations; incremental computation; IceDust
Abstractions for Web Programming
domain-specific abstractions for web programming; WebDSL
Testing
testing language definitions